August 27, 2012
| Team | 1 | 2 | 3 | 4 | 5 | 6 | 7 | 8 | 9 | R | H | E |
| --- | --- | --- | --- | --- | --- | --- | --- | --- | --- | --- | --- | --- |
| Cardinals | 0 | 0 | 3 | 0 | 0 | 2 | 2 | 0 | 1 | 8 | 17 | 0 |
| Reds | 0 | 0 | 0 | 0 | 0 | 2 | 0 | 0 | 0 | 2 | 7 | 0 |
W: Wainwright (13-10) L: Bailey (10-9)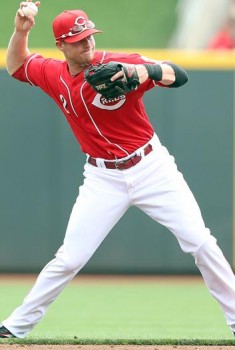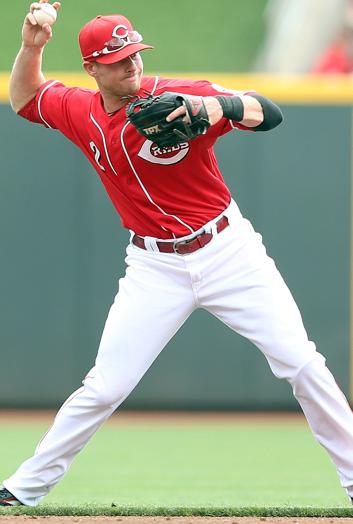 The Reds put in a poor showing against the Cardinals yesterday and wound up the game- and series-losers.
Homer Bailey started for the Reds and had a tough time of it. He pitched 6.0 innings, allowing 5 runs (earned) on 9 hits. It's weird because he looked so good to start the game. In fact, he only needed 17 pitches to get through the first 2 innings.
Sean Marshall, who came in next, didn't even start out looking good. He pitched only .2 innings but allowed 2 runs (earned) on 4 hits in that amount of time. Sam LeCure had to come in to get the final out of the seventh and pitch the eighth. LeCure was the only pitcher not to give up any runs.
Jose Arredondo closed it out in the ninth. He allowed 1 more run (as if it were necessary) on 3 hits in the final frame.
That's a pretty darn mediocre performance from the pitchers, but I'd like to think that the Reds' offense could come up with more than 2 runs against Wainwright. Instead, only 33 batters even faced Cardinals' pitching. No one had more than one hit, and several of your favorites didn't even get that.
Zack Cozart, for example, had a run scored but no hits since he reached on a fielder's choice. Chris Heisey and Ryan Ludwick each got an RBI with their hits, but Todd Frazier only reached thanks to being hit by a pitch. The other run was scored by Ryan Hanigan, who also made good use of his single.
I don't know about you, but I could use a day off. And with the way the Reds played last night, I think they could, too. Their last off-day was August 13, and there's been a double-header since then.
Instead, they head straight to Arizona for a 3-game series with the Diamondbacks starting tonight. Bronson Arroyo (RHP, 10-7, 3.87 ERA) tries to build off his last solid start against Tyler Skaggs (LHP, 1-0, 2.70 ERA). First pitch at 9:40 p.m.