October 8, 2006
I know what you've been thinking: sure, technology has given me the microwave and the digital watch and the lifesaving organ transplant I needed at birth, but when is it going to come through with an application that uses a photo of me to say which celebrity I look the most like?
Well friend, your wait is over. Thanks to the good people at MyHeritage, face recognition software is now available to "Find the Celebrity in You." So, of course, the first thing I did is run some of my favorite Reds photos through to see what came back.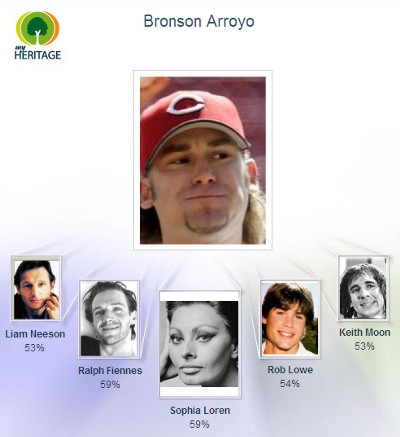 Bronson Arroyo's #1 match was Sophia Loren. I think he ought to try the eyeliner; I think it would be a good look for him.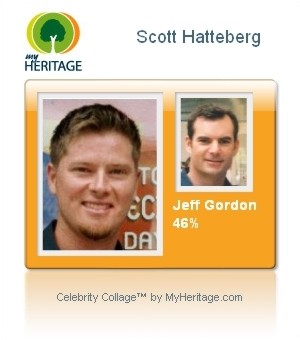 Did anyone else see the thing on the FSN pre-game where Kent Mercker asked all his teammates who spent the most time in front of the mirror, and they all said Scott Hatteberg? Perhaps, then, it's fitting that his best celebrity match was racing heartthrob Jeff Gordon.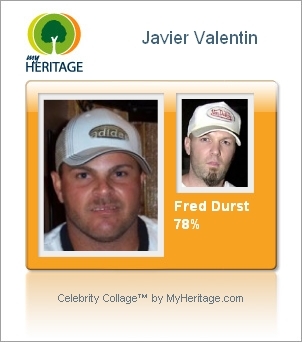 Javier Valentín probably only really looks like Fred Durst with that hat on, but I think he always wears it, so there go you.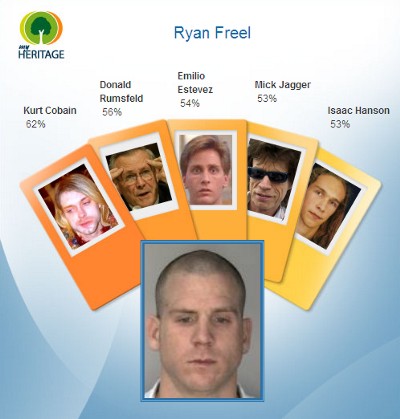 Ryan Freel's mugshot comes up looking the most like Kurt Cobain, but I like the Hanson boy myself. Mmm-bop!