January 28, 2011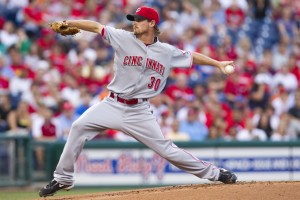 Despite the early season success of Mike Leake for the 2010 Cincinnati Reds, I've always had a good feeling about Travis Wood. John Fay comments about Wood's workout partner, Cliff Lee, today.
Cliff Lee, in case you didn't know, is very, very good.
"He's a great guy to work out with," Wood said. "He knows a lot about the game. He's been around. He pushes you, gets you stronger."
It could be a story that amounts to nothing. A lot of mediocre players have worked out with great stars. But there could be something to it. After all, Wood did almost pitch a perfect game against the Philadelphia Phillies. And he was one of the bright spots of the Reds sole postseason series.
It could be nothing, but at this time of year when the baseball air is thick with optimism, I'm going to sit back and think about the chances of the Reds having a Lee caliber starter.