January 10, 2011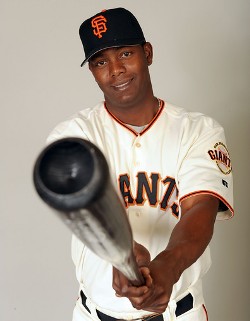 It's finally official! The Cincinnati Reds finally got around to announcing the signing of Edgar Renteria.
Sure, it was all over the interwebs 4 days ago, but I guess the Reds had to make sure Renteria could pass a physical. I'd hate to have another Gary Majewski.
The terms of the deal are a little less than initially reported. Renteria could still make $3 million by reaching a certain number of plate appearances, but the base salary is $2.1 million.
As for my fear that Paul Janish was having the shortstop rug pulled out from under his feet, apparently, that was unfounded, despite Dusty Baker's history as a manager. Walt Jocketty made that quite clear.
"Edgar addresses the need for veteran leadership," Jocketty said. "He's a veteran middle infielder that can play shortstop and help Paul Janish. It's a good move. He still has a lot left in him."

Since Renteria agreed to terms on a deal with the Reds on Thursday, there had been a lot of speculation about the status of Janish at shortstop. When the club gets to camp, he will still be the regular shortstop.

"I called Janish on Saturday to make sure he knew that," Jocketty said.
Excellent. I agree with what RHM said. Renteria's athletic ability will be quite useful as a backup around the infield. Plus, it gives more time for the prospects in the minors to get ready for next year.
And it's always nice when a player wants to go to, as Renteria's agent said, "a winning club", and for once, it means the Reds.