Last Game
The Reds won the second game of the series against the Diamondbacks last night, 5-3. Todd Frazier and Ryan Hanigan each went 2-for-4 with 2 RBI, Johnny Cueto became the first pitcher in baseball this year to reach 17 wins, and the Reds overtook the Nationals for the best record in MLB. It was quite a night.
Next Game
Tomorrow the Reds go for the series sweep against the Diamondbacks. Mat Latos (RHP, 10-4, 3.84 ERA) will challenge Patrick Corbin (LHP, 5-5, 3.91 ERA). Latos is coming off a real stinker of an outing against the Cardinals, but Corbin's apparently be struggling lately, too. First pitch at 3:40 p.m.
Votto Takes the Field as a Dragon (again)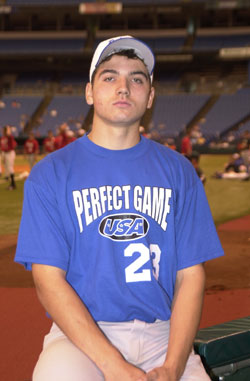 I know we just talked about Joey Votto's rehab stint a couple days ago, but he actually took the field today. What else could we possibly talk about??
Votto played five innings with the Class A Dayton Dragons and reported feeling good. He walked once and struck out swinging once. He's being emphatic that he's not 100% yet, and Dusty Baker is being emphatic that we won't see him in a Reds uniform before Saturday, when the Reds visit the Astros.
Till then, we can see him on the Dragons's field via this video, courtesy of the Cincinnati Enquirer:
Having been drafted by the Reds and in the Reds' system all along, it's a bit of a homecoming for Votto to play for the Dragons. The last time he was there, though, he didn't fill the stadium to bursting. The 9,198 who showed up for the minor league game was the most for the Dragons this year, and that's saying something. That place is *always* sold out.
I bet he's filled out a little since the last time he was there. (Obviously this picture isn't from his time with the Dragons, but it's isn't very long before it, and I wanted an excuse to dig this one up again
What to Say to Sound Smart at the Water Cooler
Scott Rolen worked a 15-pitch at bat when drawing a walk in the second inning of last night's game. Way to drive up that pitch-count single-handedly!